Safety Awareness
Individuals or groups seeking safety education information or support are encouraged to contact the Crime Prevention Unit at UAPD.
Click the link above for more information.
2022 Virtual Assessment Public Notice Available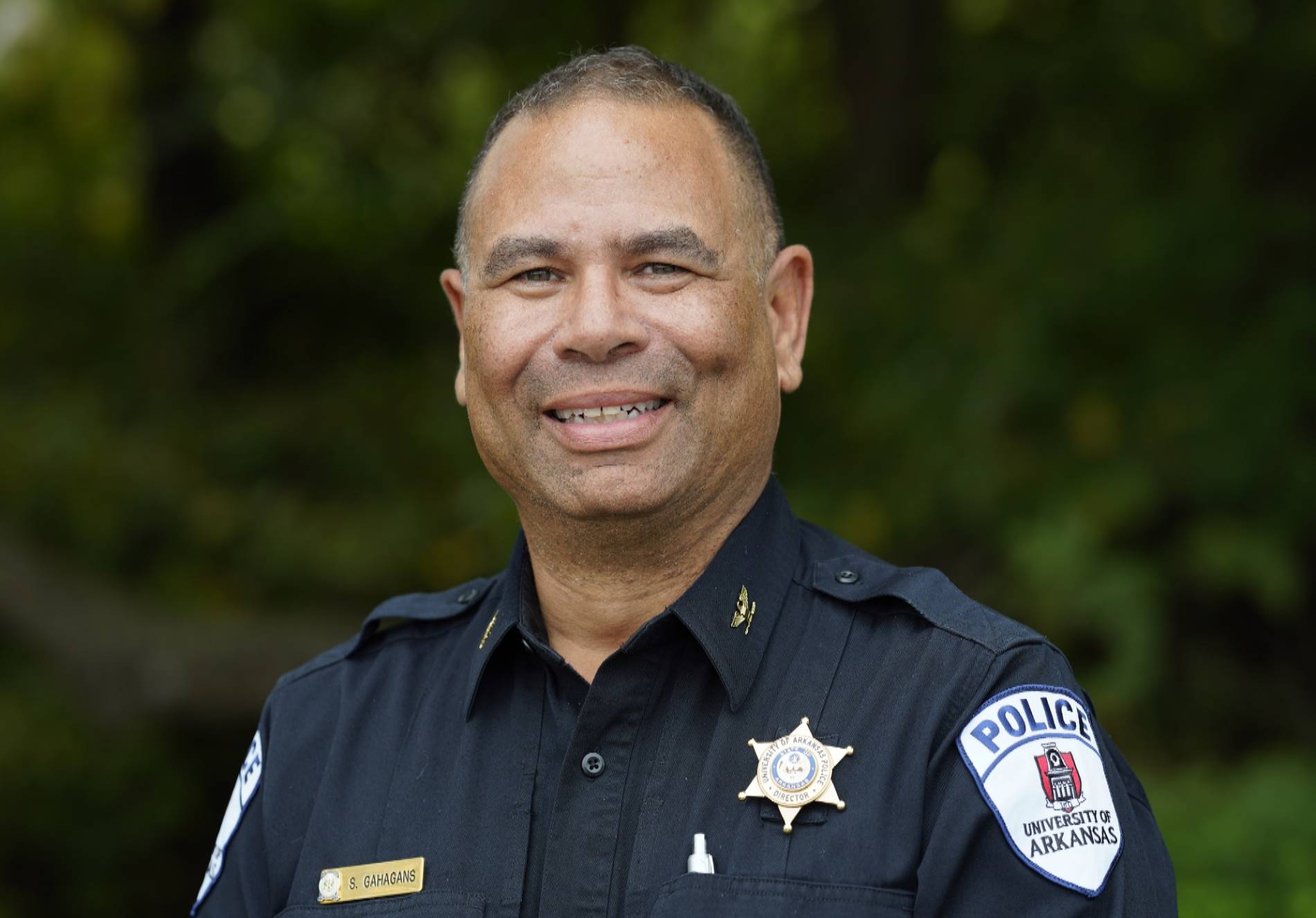 Message From UA Police Chief
Need to have your fingerprints taken?
Services suspended
until further notice
Tuesdays and Thursdays
1:30 p.m. - 4:30 p.m.
Concealed Carry on Campus
Providing a safe and secure environment is a priority at the University of Arkansas. State law only allows individuals who meet specific to obtain an enhanced permit to carry a concealed handgun on campus.
Are you witness to a potential threat to campus safety.