Campus Safety App
SafeZone App
SafeZone is a free mobile app for all University faculty, staff and students.
Turn your phone into a personal safety device.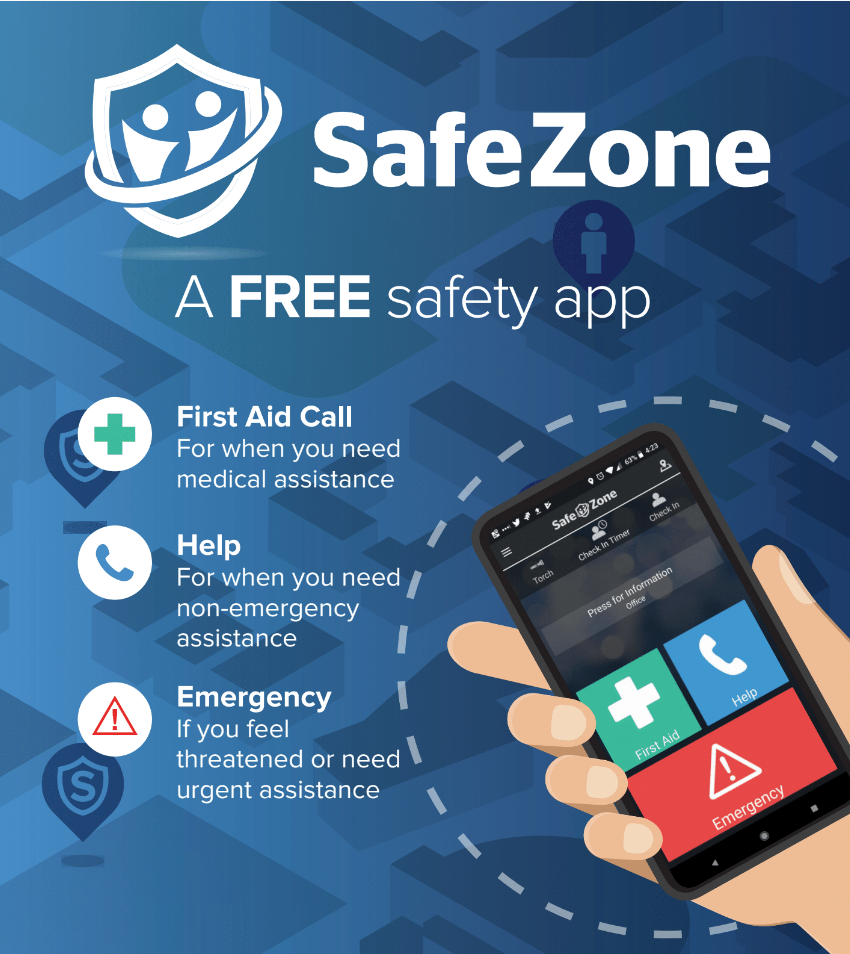 The app connects you directly to the University of Arkansas Police Department (UAPD) when there is an emergency on campus, 24 hours a day, seven days a week.
Once you activate the app on your phone and request help, your location will be shown on a map for police officers to provide assistance.
This call for help will give officers a general location so you must keep an eye out for responding officers when you are in need.
App registration requires the use of your University email.